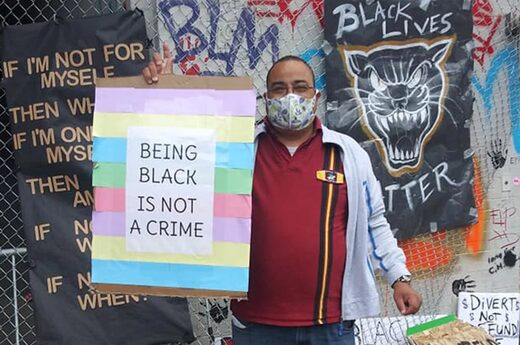 A Black Lives Matter activist from Seattle has been arrested — for an alleged anti-Asian hate crime, according to reports.
Christopher Hamner, 51, who is black, was charged with allegedly attacking three Asian-American women in two separate incidents last month,
according to KIRO 7
.
In the first incident on March 16, Hamner allegedly shouted "Asian b — h!" at a Chinese-American mom, who was driving with her two children, before punching his fists together in a menacing motion and demanding that she get out of the car, according to the local news outlet.