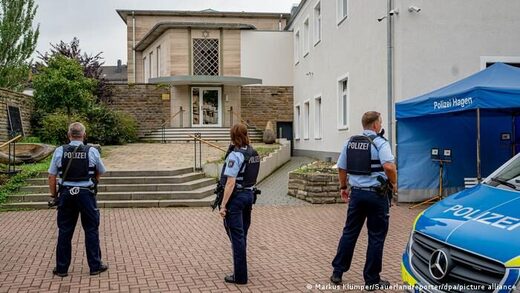 Police have arrested four people over a possible attack on a synagogue in western Germany ahead of a major Jewish holiday. Authorities believe the threat was motivated by "Islamist ideology."
German police have arrested "several people," including a teenager, over a
threat of an attack on a synagogue
on the Jewish holiday of Yom Kippur.
Hagen police said they arrested four people as a result of their investigation into the threat and had searched several buildings.