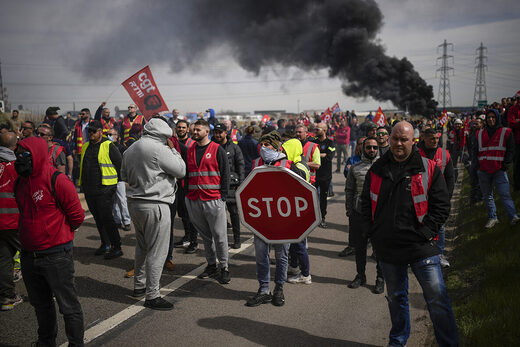 The French government has survived two parliamentary no-confidence votes
over President Emmanuel Macron's decision to push through a controversial pension reform bill without lawmakers' approval. The failed motions on Monday were followed by renewed violent unrest overnight.
The first no-confidence motion, tabled by a small group of opposition lawmakers, garnered significant support in the National Assembly, dominated by Macron's centrist alliance. The motion fell just nine votes short of the 287 required to pass. The second motion, put forward by the right-wing National Rally party, was backed by only 94 lawmakers.
Despite failing to pass the motions,
some opposition lawmakers urged the government to resign anyway. "The government is already dead in the eyes of the French," left-wing MP Mathilde Panot said after the votes. "It doesn't have any legitimacy anymore."
Comment:
She has a point; polls have shown that 52% of people
support
a 'social explosion' movement against the government, and a few percent more support rolling strikes to bring the country to a standstill.