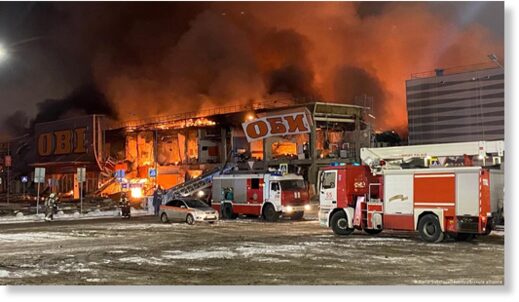 Emergency services suspect that a "criminal" act is behind a major fire at one of Russia's biggest shopping centres on the outskirts of Moscow.
The blaze, which broke out on Friday morning, has left at least one person dead, according to Russian media reports.
It happened at Mega Khimki shopping centre, north of the Russian capital, around seven kilometres from Sheremetyevo International Airport.
"Firefighters are fighting a fire with an area of 7,000 m2 in the Moscow region," announced on Telegram the Russian Ministry of Emergency Situations.
"Due to the collapse of the roof, the fire instantly spread to a large area," the ministry said on Instagram, citing the difficulty of firefighters working on site.