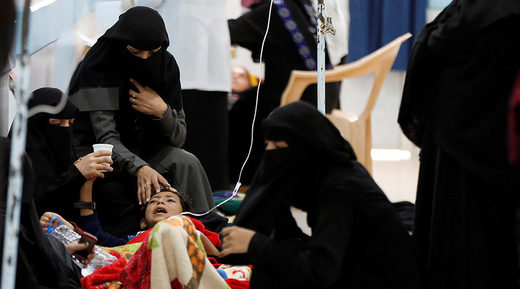 Yemen is now facing the "worst cholera outbreak in the world," with some 5,000 suspected cases arising each day, UNICEF and the World Health Organization (WHO) announced in a joint statement, adding that 1,300 people have died from the illness.
"In just two months, cholera has spread to almost every governorate of this war-torn country," the Saturday
statement
reads, noting that more than
200,000 suspected cases of cholera have been recorded.
"Already more than 1,300 people have died - one quarter of them children - and the death toll is expected to rise," it continues.
The statement says that 14.5 million people have been cut off from regular access to clean water and sanitation, which increases the ability of cholera to spread.