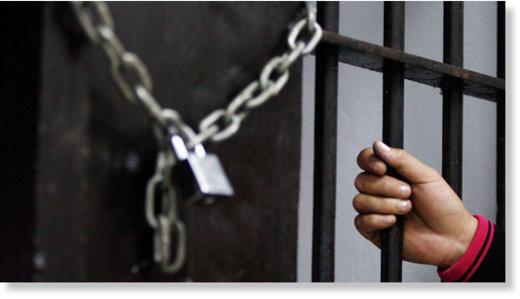 A Welsh teenager was kept prisoner in a cage, beaten and starved by her father, who disagreed with her "un-Islamic lifestyle," a court has been told. The girl is reportedly still being kept against her will.
Amina al-Jeffrey, now aged 21, was born in Swansea but was allegedly sent to Saudi Arabia aged 16 because her father did not approve of her lifestyle, according to the
Times
.
She has reportedly been held captive in Jeddah ever since and her father will not allow her to marry a man of her choice, a family division of the High Court heard.
Al-Jeffrey holds dual British and Saudi Arabian citizenship. As British law has no power in Saudi Arabia, and as she is now an adult, it is unclear how any ruling would be applied.
Saudi authorities would not recognize her British citizenship, a spokesperson for the forced marriage unit of the Foreign Office told the newspaper, adding "steps need to be taken to ensure Amina is returned to the UK where her safety can be guaranteed."