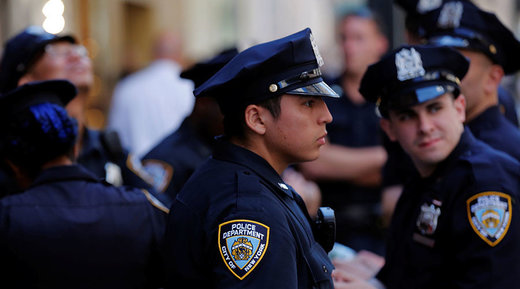 Americans' respect for police has reached its highest since the late 1960s, a new poll has shown. Despite racial tensions and police brutality in black communities, respect for law enforcement is almost equally high among both whites and non-whites.
"The percentage who say they respect the police is significantly higher now than in any measurement taken since the 1990s and is just one point below the high of 77 percent recorded in 1967," Gallup
said
, referring to the results of its most recent poll held earlier in October.
Respect for police officers appeared to grow as the number of on-duty officers shot and killed rose as well, the survey revealed.
Three in four Americans, or 76 percent, said they have "a great deal" of respect for police in their areas - a 12 percent jump from last year. Another 17 percent said they have "some" respect for their local police officers, and only seven percent confessed they had "hardly any" respect.