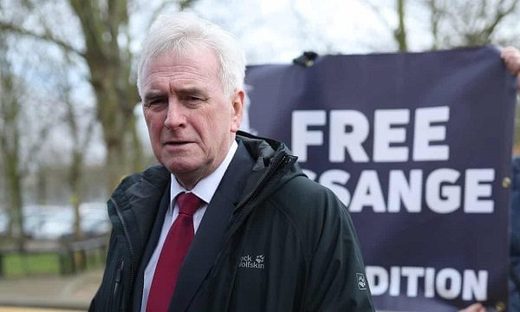 The US attempt to extradite Julian Assange is the "the Dreyfus case of our age", John McDonnell has said, as Europe's human rights watchdog added her voice to opposition to the move.
The shadow chancellor paid a two-hour visit to see Assange in Belmarsh prison in London on Thursday and said Britain's standing in the world would be severely damaged if the extradition went ahead
On Wednesday it was claimed in a London court that Donald Trump had offered Assange a pardon if he would say Russia was not involved in leaking Democratic party emails.
McDonnell likening the plight of Assange to Alfred Dreyfus, the 19th-century Jewish French army officer who was tried and convicted on charges of treason amid a climate of antisemitism.