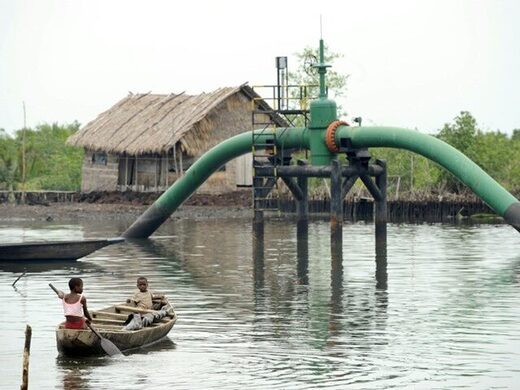 Nigeria's state oil company, NNPC Ltd, on Wednesday announced the discovery of a secret pipeline plugged into the Forcados export terminal.
Thieves have evidently been using this 2.5-mile pipe to siphon oil from one of Nigeria's most important export terminals
for at least nine years.
According to NNPC chief Mele Kyari, the pirate pipe was
discovered
during a major crackdown on oil theft that was launched six weeks ago. The undersea Forcados tap
is the most sophisticated theft operation discovered so far
. The vast majority of Nigeria's oil theft occurs on land, where it is much easier to punch into remote sections of legitimate pipeline and siphon away some of the crude.

Comment: And one could reasonably suspect that certain members of the authority an


In total, Kyari
blamed
thieves for
stealing or paralyzing 600,000 barrels per day of oil, bringing Nigeria's daily output below one million barrels for the first time since the 1990s
. He explained that some operators are refusing to pump oil from fields that might have been tapped by thieves.