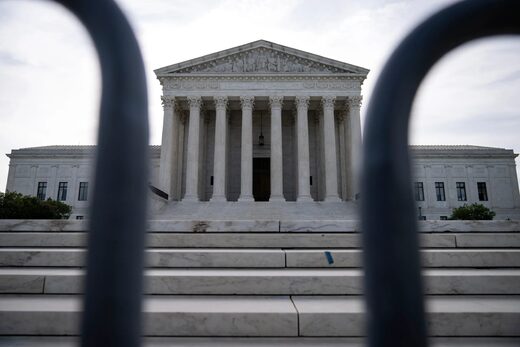 The
Supreme Court ruled against a Florida
man who sought to have his sentence for a low-level drug crime reduced, holding that a
bipartisan push in Congress in 2018
to ease such punishments didn't address his circumstances.
Though the question in the case was narrow, it arrived as bipartisan majorities in Congress have sought to
rethink long sentences for relatively small
amounts of drugs. And it sparked a heated debate between one of the high court's leading conservative voices and one of its leading liberals over the history of drug sentencing and whether Congress should "right this injustice" - despite the fact that all nine justices agreed on the outcome in the case.
Associate Justice Clarence Thomas
wrote the opinion for the court.
Associate Justice Sonia Sotomayor
wrote a concurring opinion in which she agreed with most of the court's reasoning but described the outcome as "no small injustice" and encouraged Congress to change the law to address similar situations.