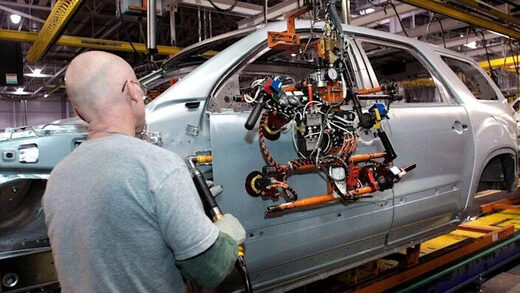 Producer prices rose 9.7 percent in 2021,
according to data released Thursday by the Labor Department, the fastest calendar year increase on record.
The producer price index (PPI) for final demand, which tracks prices charged for goods and services that are not a part of other products, rose nearly 10 percent last year as a sharp economic rebound strained supply chains.
The increase marks the fastest annual jump in the PPI since the Labor Department began compiling the data in 2010.
Even so, the PPI rose just 0.2 percent in December on a seasonally adjusted basis. Economists expected the PPI to increase 0.4 percent last month after a 1 percent jump in November. The PPI for final demand minus food, energy and trade services, also known as "core PPI," rose 0.4 percent in December, in line with economists' expectations.
"Despite annual figures that are tracking at historic highs, moderation in the monthly data supports our view that producer prices will gradually descend as 2022 progresses, especially in the second half of the year," wrote Mahir Rasheed, U.S. economist at Oxford Economics, in a Thursday analysis.