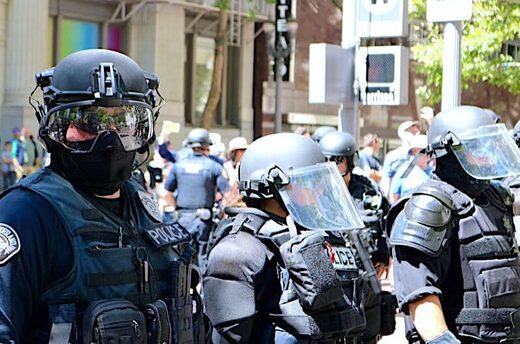 Following the criminal indictment of a fellow officer, the entire Portland Police Rapid Response Team made the unanimous decision to resign, according to police sources via Portland news outlet
KXL.
Cory Budworth, 40, is the first officer in the county to be prosecuted for using force during a violent
protest
.
The
Rapid Response Team
is a group of volunteer officers who respond to civil disobedience, demonstrations and riots. At the time of the incident, Officer Budworth was assigned to the Rapid Response Team for crowd control.
Indeed, Budworth was indicted for breaking up an Antifa riot in 2020,
charged with misdemeanor fourth-degree assault.
He was accused of "unlawfully, knowingly and recklessly causing physical injury" to Teri Jacobs on August 18.