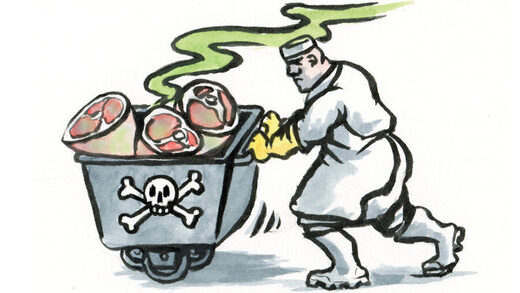 British farmers are being ripped off by an industrial-scale country-of-origin fraud in a scandal that has engulfed almost the entire food retail sector, as well as some major food service outlets.
An in-depth investigation by
Farmers Weekly
has revealed that
up until at least the end of 2020, a food manufacturer was passing off huge quantities of foreign pork - sometimes tens of thousands of tonnes a week - as British
.
The processor, which cannot be named for legal reasons,
has also been accused by former employees of regularly

"washing" hams that are visibly off, or mixing rotting pork with fresh

product for further processing
.