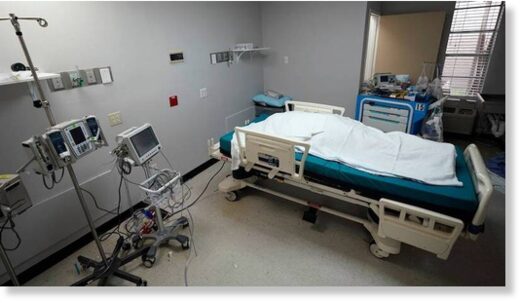 About 225,000 more Americans died between March and July during the pandemic — a 20% jump from previous years, a new study out of Virginia says. Of those excess deaths, just 67%, or about 150,500 people, were a direct result of COVID-19.

Comment: If that's even the correct number given all the inflated numbers that hospitals have been known to put out to fluff up the "threat".


This means that nearly 75,000 more people may
have indirectly died from the coronavirus pandemic
than official death counts reported in that time, researchers with the Virginia Commonwealth University said.
These include people with chronic diseases such as diabetes, dementia and heart disease
who
could not receive the medical care they needed
or emotional crises that led to drug overdoses or suicides
, according to the paper published Monday in the
Journal of the American Medical Association.
The gap between official and unexpected deaths could also be explained by
delays in reporting COVID-19 fatalities
, "miscoding or other data limitations," a news release on the study said.
Put another way, for every two U.S. deaths attributed to the coronavirus, a third occurs because of disruptions caused by the pandemic.