T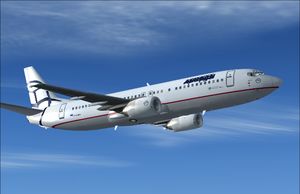 he Government is to charter planes to evacuate British citizens who want to flee the deteriorating situation in Bahrain.
The Foreign Office has urged people to leave the stricken Gulf State on commercial flights on Thursday.
Those who cannot get a ticket will be evacuated on an FCO-chartered flight costing £260.
The advice comes as running battles were once again fought on Bahraini streets. Soldiers and riot police used tear gas and armoured vehicles to clear protesters from Pearl Square, which has been the focus of demonstrations in capital Manama.
Prime Minister David Cameron has called on the King of Bahrain to end the violent suppression of street protests. He spoke by phone to King Hamad bin Isa al-Khalifa on and called for restraint from all sides in the escalating stand-off.
King Hamad has declared a state of emergency in the island kingdom after a month of demonstrations in which representatives of Bahrain's Shi'ite majority have called for the end of rule by its Sunni monarchy.