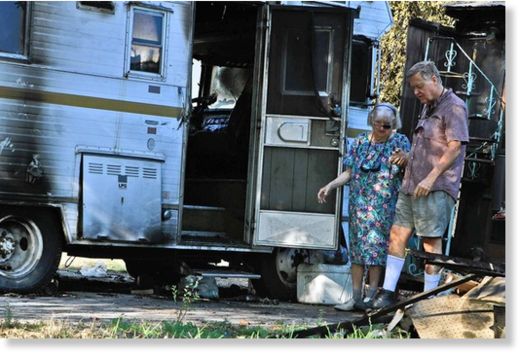 Kurt K. Billie was convicted in 2001 of setting a series of fires outside a U.S. base in Okinawa, Japan.
An ex-Marine arrested Tuesday on charges of setting nearly two dozen fires in North Hollywood served time for several highly publicized arson fires at several restaurants and bars just outside the U.S. military base in Okinawa, Japan.
Kurt K. Billie, 34, was booked on suspicion of arson early Tuesday after he was seen setting fire to a small motor home about 4 a.m. in the 7500 block of Troost Avenue, authorities say. He was arrested by Los Angeles police a short distance away.
According to law enforcement sources familiar with the investigation, Billie is suspected of setting at least 19 fires in that area since mid-July, including a dozen fires over one three-day period. Most of the fires were ignited in vehicles parked in carports. But in some cases, the flames spread to nearby structures.