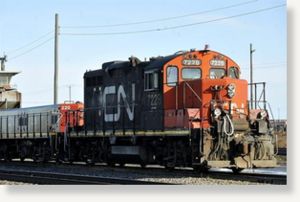 Microsoft co-founder Bill Gates has become the largest shareholder of Canadian National Railway, with a $3.2-billion stake in Canada's largest rail company.
Montreal-based CN (TSX:CNR) says the world's second-wealthiest man owned or exercised control over 10.04 per cent of its shares as of Feb. 25.
Gates has been buying up the railway's stock since being identified as a shareholder in 2006.
He holds the 46.07 million shares through Cascade Investment and as co-trustee of the Bill & Melinda Gates Foundation Trust, CN said in a proxy circular ahead of Wednesday's annual meeting in Toronto.