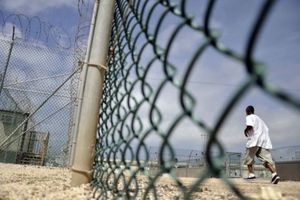 Secret files have revealed that terrorists claim to be hiding a nuclear bomb in Europe, according to WikiLeaks.
An al-Qaeda commander claims that a such a dirty bomb will apparently be detonated if Osama bin Laden is captured or assassinated.
The files also reveal only one in three detainees at the Guantanamo Bay detention camp was classed as a dangerous terrorist.
About half were foot soldiers and one in five was innocent.