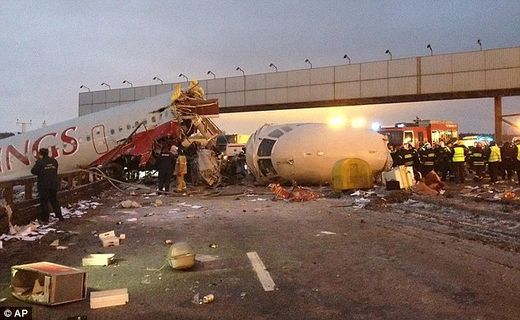 At least four Russians died today when a passenger airliner overshot a runway and broke into pieces at a Moscow airport.
Officials said up to eight people were on board the Tupolev-204 - flight number RWZ9268 - as it rolled off the runway at Vnukovo airport and burst through a perimeter fence onto a highway.
State television news channel Vesti showed a photo of the wrecked plane's fuselage with the livery of the low-cost Russian Red Wings airline. Its nose, including the cockpit area, appeared sheared off.
Two people were found dead at the scene, while a third victim, a 27-year-old woman, died on the way to hospital. Three others were severely injured.
The captain and co-pilot were among those killed, reported Interfax.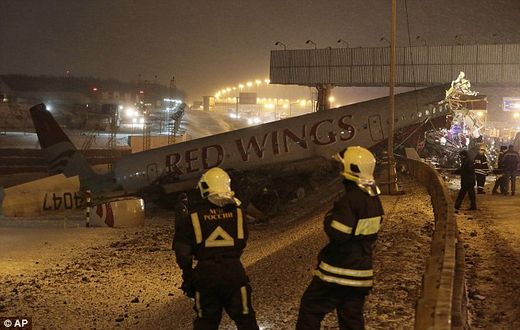 Interior Ministry officials believe the cause of the crash could be pilot error. Light snow was falling in Moscow at the time.
The plane was flying in from Pardubice, in the Czech Republic after dropping off tourists and then returning to its home Moscow base with just crew on board.