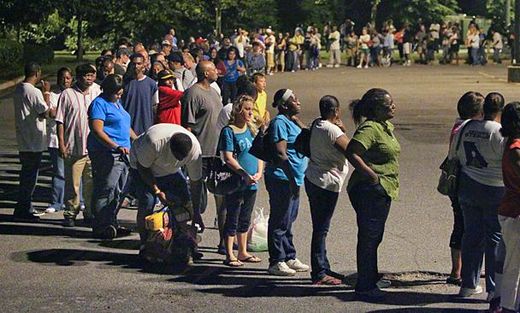 Thousands of people waited in line overnight at Woodstock First Baptist Church for free dental care.
The two-day clinic at First Baptist Church of Woodstock on Hwy. 92 is being sponsored by the Georgia Dental Association and its Foundation for Oral Health.
"The line went around the building, all the way through the parking lot and around a warehouse," said Dr. Richard Smith, who practices in Atlanta. He estimated the line at 2,000 yards and said that at its peak, 4,000 people were in line.