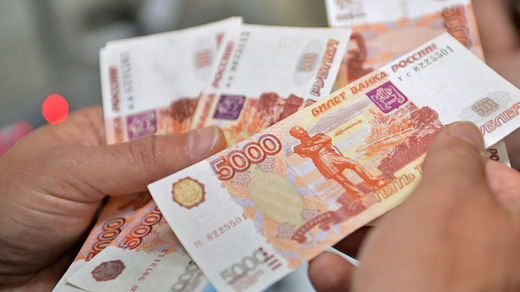 The Russian currency is seemingly making a comeback, improving more than 3.6 percent in 2 days to bring the ruble to a 3-month high. The climb is attributed to a slight increase in oil prices as well as the approaching tax season.
At 5:05pm in Moscow, the ruble had gained 1.8 percent against the dollar at 56.78, and 1.35 percent stronger at 62.24 versus the euro. On Tuesday the ruble gained 2 percent against the dollar, closing at 57.70.The last time that the ruble strengthened to 57 against the dollar was December 30 of last year. In 2015, it has gained 5.2 percent against the dollar.
Russian companies are likely converting foreign currency into rubles to pay corporate taxes, the largest of which fell due on March 25. The next date to watch is March 30, when companies will have to pay corporate profit tax. Another factor driving up the ruble's value is the fact that the peak debt payment deadlines have passed.