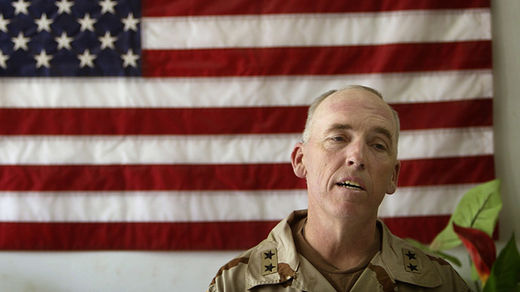 Guantanamo prison ex-chief Geoffrey Miller has been summoned by a French court over the use of torture in the detention facility a decade ago, following a lawsuit from two French citizens who were former inmates of the infamous military jail.
French citizens Nizar Sassi and Mourad Benchellali have filed a lawsuit in a French court against the former Guantanamo chief, demanding a criminal probe into his actions.
On Thursday, the court granted the complaint, summoning the former American general to France for a hearing.