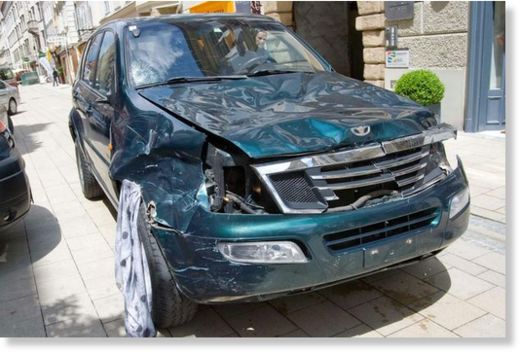 Three people have been killed and dozens injured after a "deranged" man
drove a large car into a huge crowd of people before leaping out of his car and attacking others at random with a knfe.
A 7-year-old boy is feared to be one of those killed in the horror, along with a woman in a city square in Graz, Austria.
According to Governor Hermann Schützenhöfer, a fourth person is fighting for their life while 33 others were also injured in the shocking incident.
He called the man "deranged", adding: "There is no explanation, there is no excuse".
Local news news outlets in the country reported the man, a 26-year-old Austrian with Bosnian roots, "deliberately" drove into a crowd of people this afternoon.
According to reports in Austria, police are not treating the situation as terror-related while
Kleine Zeitung
newspaper said he is thought to have been suffering with family problems and from mental health issues.