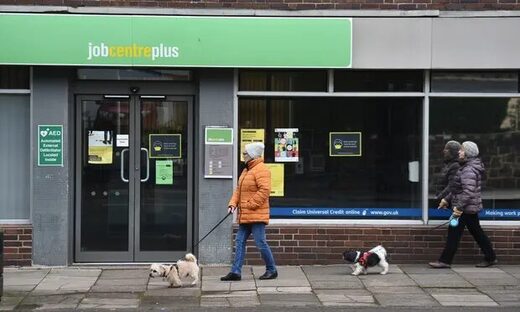 Unemployed workers
will be forced to take up a job in any sector or face swift financial sanctions under a crackdown designed to fill hundreds of thousands of vacancies in sectors from social care to construction
, ministers have announced.
Claimants will be given just four weeks - down from three months - to find a job within their preferred sector. After that point,
if they fail to make "reasonable efforts" to secure a job or turn down any offer, they will have part of their universal credit payment withdrawn under a tightening
of existing Department for Work and Pensions (DWP) policy.
Comment:
What is considered "reasonable" varies depending on the advisor one is paired with; bear in mind, over the past decade and more of 'austerity' measures, Job Centres have been dogged by scandals of advisors who, incentivized by target schemes, were particularly cruel to those they were meant to be helping.
These
included
a man who died of a heart attack hours after being found 'fit for work'; a paraplegic fire-fighter who was
hounded
over whether he was 'still unfit for work'; and an anorexic mother of four who, due to being in intensive care, was sanctioned for not attending her Job Centre appointment, she was found dead shortly after in her house that was freezing cold because she was unable to pay for heating.
The move, which is part of an initiative to get 500,000 people into work by June and fill 1.2m job vacancies nationally
, comes as Boris Johnson seeks to reassert control over the political agenda amid the "partygate" crisis.

Comment: For the government, it's clearly a numbers game.