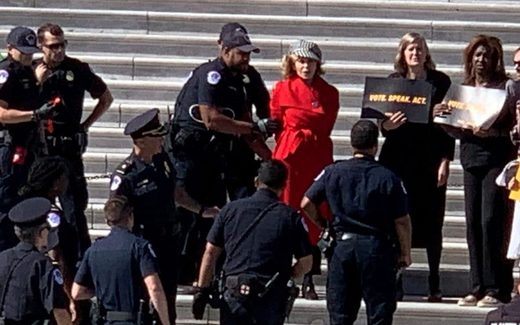 Jane Fonda has been arrested at a climate change protest in Washington DC. The 81-year-old actress was detained on the steps of the US Capitol, handcuffed, and escorted into a police vehicle.
Fonda was one of 16 people arrested for unlawfully protesting, and was charged with "crowding, obstructing or incommoding". She was released hours later.
The double Oscar-winner recently moved to Washington to join regular protests after being inspired by 16-year-old Swedish climate change activist Greta Thunberg.