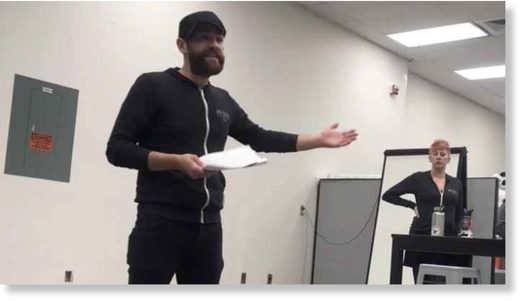 Earlier this year, the company No Evil Foods, which sells a variety of socialist-themed vegan meats, fought a union drive at its Weaverville, North Carolina plant that included numerous "captive audience" meetings where management told workers to vote against a union.
Motherboard obtained a 23-minute video of No Evil Food's CEO and co-founder Mike Woliansky repeatedly imploring workers to vote "no" in the union election, and telling workers that a union could hamper the company's ability to "save lives" and "change the world."
In his speech, Woliansky compared joining the United Food and Commercial Workers (UFCW) union, which represents tens of thousands of meatpacking workers in the US, to "hitching your wagon to a huge organization with high paid executives and a history of scandal and supporting slaughterhouses," he said. "I don't think that's an organization you want to support with your dues money."