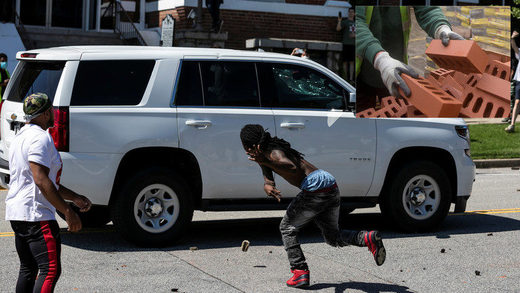 Stacks of bricks left seemingly unattended in riot hotspots across the US - as if begging to be snatched and thrown by unruly mobs - have protesters and journalists wondering whether the violent street clashes are orchestrated.
It's not every day one sees a stack of bricks just lying around unattended, especially when there's no construction to be seen
- but a rash of reports of pallets of bricks turning up as if by magic in over half a dozen cities over the weekend has investigators trying to get to the bottom of who's seemingly giving would-be rioters the tools they need to turn what began as peaceful protests violent.
A group of protesters in Dallas called attention to the unexpected bounty of construction materials near the city's courthouse on Saturday. "Ain't no damn construction around here!" a savvy demonstrator says in the clip, while another urges his fellow protesters to "do better."