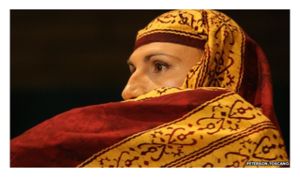 After $30,000 for controversial conversion therapy, three attempts at exorcism and one failed marriage, Peterson Toscano finally resolved the conflict between his faith and sexuality - he was gay.
It took 17 years to accept it.
Whether called straight to gay, conversion or reparative therapy, the practice Mr Toscano put himself through purports to help individuals change their sexual orientation.
There are those who claim the practice, largely supported by fundamentalist Christian churches, to have changed them from homosexual to heterosexual. They are know as "ex-gay".
But as far as Mr Toscano - who calls himself an "ex-gay survivor" - is concerned, not only does it not work, the process is "psychologically damaging".
Mr Toscano, now 47, grew up in an average Italian American Catholic home in Upstate New York. But as a devout Christian, and member of the Evangelical Church, he found it difficult to resolve what he saw as a conflict between his sexual orientation and his faith.
"I was doing something spiritually and morally wrong that I would be punished for in the afterlife. And so there was a lot of fear and terrible desperation," he told BBC Religion.
As a teenager in early 1980s America, Mr Toscano experienced a time when the word "gay" was synonymous with Aids. Up to 1973, US psychiatrists had been classifying homosexuals as insane.
"I put two and two together and made what I thought was a logical equation at the time of saying 'that's wrong, that's bad, I need to fix it'. And then 17 years later I finally woke up and came to my senses," he said.
His years of treatment are painful for him to recall. After
an interview with US National Public Radio
that triggered a period of depression, he now avoids recalling the specifics.
However, he recounts one of the darkest incidents in some of his performance work. During a two-year residential stay at Love in Action, now called Restoration Path, in Memphis, Tennessee, Mr Toscano was required to record all the homosexual encounters he ever had.
He was then told to choose the most embarrassing to read out to his family.