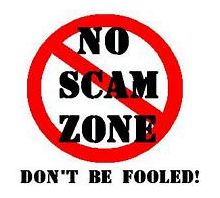 Two websites that conned people by recruiting them as "mystery shoppers," only to trick them out of their money have been shut down by the state of New York.
The sites, Idealcorp.net and Survsonl.com, promised the chance to work from home, helping a market research company gauge customer service at Western Union.
Mystery shoppers were issued $2,000 checks, told they could cash them and keep $300 for themselves and wire the rest to someone overseas, according to New York Attorney General Eric Schneiderman. They would then report on the quality of Western Union's customer service.
But the $2,000 check turned out to be counterfeit, and once the bank where the con victims deposited it learned it was worthless, the victim had already sent off the $1,700 balance - using his or her own funds. The banks held the victims accountable to pay back the money.