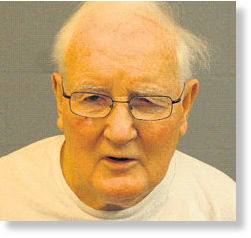 An 84-year-old Irish priest extradited from the United States to face sexual assault charges against teenage boys has died while awaiting trial.
Fr Francis Markey was due to appear in court in Monaghan later this year for allegedly raping a 15-year-old boy in 1968 during a religious pilgrimage to Lough Derg. It was claimed the priest subsequently abused the same teenager after the funeral of the boy's father in Co Galway the following November. In November 2005 the man told his wife and a councillor after reading a copy of the Ferns Report into allegations of sexual abuse in the Catholic Diocese of Ferns, Co Wexford, when it all came back to him.
The former cleric was arrested by US marshals at his home at Miller Court in South Bend, Indiana in 2009 in connection with the rape of the boy more than 40 years ago. He was extradited to Ireland in July 2010.