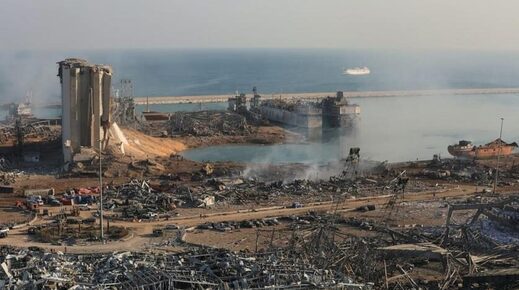 Interpol has issued a wanted notice for two Russians and a Portuguese man over explosive material that had been shipped to Beirut and stored at the city's port for six years until it exploded in August, the state-run National News Agency reported Tuesday.
The Aug. 4 explosion killed 200 people, injured thousands and caused wide destruction in Beirut.
NNA said the
Interpol-issued Red Notices were for the owner and captain of the Rhosus,
the ship that carried the 2,750 tons of ammonium nitrate to Lebanon in 2013, as well as a Portuguese nitrate trader who visited the port's warehouse in Beirut in 2014 where the material was stored.