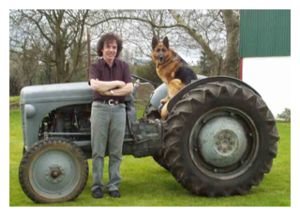 A county Londonderry faith healer has been rapped by the Advertising Standards Authority of Ireland (ASAI) for claiming he could treat "serious or prolonged ailments or conditions requiring the attention of a registered medical or other qualified practitioner."
Danny Gallagher, a self-styled 'Seventh Son of a Seventh Son' faith healer from Maghera, regularly visits healing centres in Letterkenny and throughout the island offering to heal people using "strange powers."
Such are his alleged powers that back in 2002 when Deportivo La Coruna defender Aldo Duscher broke David Beckham's foot, Mr Gallagher offered to help heal the former Manchester United winger.
Dr MJ Stone, the club's doctor at the time, wrote and thanked Mr Gallagher, vowing to keep his details on file and if "we need to get in touch, contact will be made with you."
Then in the aftermath of the Iraq war, Mr Gallagher visited the Walter Reed Army Medical Centre in Washington, the largest field hospital in the US, and tended to soldiers who had been horrifically injured in gun and bomb attacks.
But now the Irish advertising watchdog has upheld a complaint against an advertisement of Mr Gallagher's which one individual "considered to be unfounded and false."
According to the ASAI the complainant said that "Danny Gallagher had no medical qualifications and while no form of medical treatment was on offer, the advertiser nevertheless appeared to be making healing claims for serious illnesses."