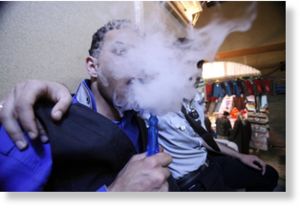 Baghdad - Young people who identify themselves as so-called Emos are being brutally killed at an alarming rate in Iraq, where militias have distributed hit lists of victims and security forces say they are unable to stop crimes against the subculture that is widely perceived in Iraq as being gay.
Officials and human rights groups estimated as many as 58 Iraqis who are either gay or believed to be gay have been killed in the last six weeks alone - forecasting what experts fear is a return to the rampant hate crimes against homosexuals in 2009. This year, eyewitnesses and human rights groups say some of the victims have been bludgeoned to death by militiamen smashing in their skulls with heavy cement blocks.
A recent list distributed by militants in Baghdad's Shiite Sadr City neighborhood gives the names or nicknames of 33 people and their home addresses. At the top of the paper are a drawing of two handguns flanking a Quranic greeting that extolls God as merciful and compassionate.
Then follows a chilling warning.
"We warn in the strongest terms to every male and female debauchee," the Shiite militia hit list says. "If you do not stop this dirty act within four days, then the punishment of God will fall on you at the hands of Mujahideen."
All but one of the targets are men.