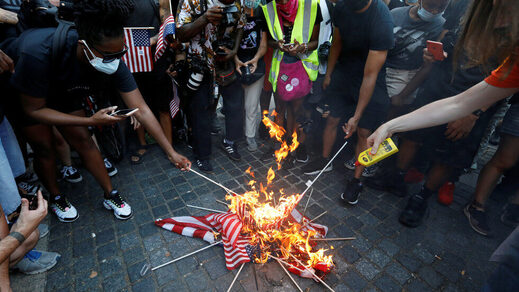 On his first day in office, Joe Biden declared he'll dismantle Donald Trump's 1776 Commission, fully embracing critical race theory. This will ultimately lead to worse racial divides and now it's up to the citizens to stop it.
One of the main pitches that the Joe Biden campaign made during the 2020 election was that he would reunite the country. The words "unity" and "healing" have been touted around more than a McDonald's slogan. The premise is that Donald Trump as a divisive figure damaged the country to the point where it's going to take Joe Biden of all people to fix it. However, Joe Biden has stated he plans to sign an executive order to end Donald Trump's 1776 Commission. Trump had created that initiative to counter the
New York Times'
1619 Project and its use in education.
Back in July of last year, I wrote about
senators
pushing to keep federal funding away from the 1619 project. It was a wise move then, and it's still a wise move to move away from the nonsense that exists within it. We should be teaching people actual history, not historical fiction that reads like anti-American propaganda. The origins of these theories have always been rooted in nonsense from people who despise the very country they live in - like Derrick Bell Jr., one of Barack Obama's professors at Harvard and one of the people at the roots of critical race theory.