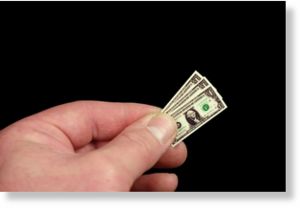 For a number of years I reported on the monthly nonfarm payroll jobs data. The data did not support the praises economists were singing to the "New Economy." The "New Economy" consisted, allegedly, of financial services, innovation, and high-tech services.
This economy was taking the place of the old "dirty fingernail" economy of industry and manufacturing. Education would retrain the workforce, and we would move on to a higher level of prosperity.
Time after time I reported that there was no sign of the "New Economy" jobs, but that the old economy jobs were disappearing. The only net new jobs were in lowly paid domestic services such as waitresses and bartenders, retail clerks, health care and social assistance (mainly ambulatory health care services), and, before the bubble burst, construction.
The facts, issued monthly by the US Bureau of Labor Statistics, had no impact on the "New Economy" propaganda. Economists continued to wax eloquently about how globalism was a boon for our future.