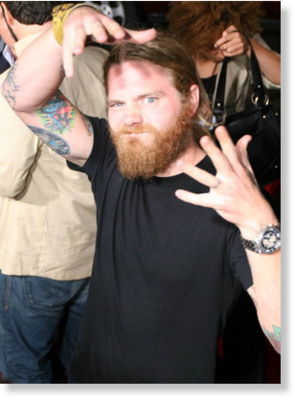 Last Sunday a jackass killed himself and a friend with a 3 a.m. drunken drive down a Pennsylvania highway at 140 miles per hour (225 kph) in a Porsche. It flew 80 feet, bursting into a fireball when it finally hit a tree.
What's amazing, regrettable and surprising about this episode (I refuse to call it a 'tragedy;' even his family and friends should have seen it coming) is that some people - a whole lot - are shocked, saddened and grieving this person whose only talent was acting like a moron at the most immoral, objectionable levels.
Many of these fans - as well as his entertainment industry enablers at MTV and his production company that I choose not to name because of its crude reference to male genitalia - have been trying hard to convince us that the world has lost a fine human being, a talented star and all-round great 'dude.'
That would be one Ryan Dunn, age 34. It's a bit much for just being a cast member of the MTV show
Jackass
in which males with more testosterone than brain cells did things such as . . . well, let me describe a few that appear on the UGO.com website as among "the 50 greatest"
Jackass
movie stunts. Be warned, it's offensive even when described delicately!