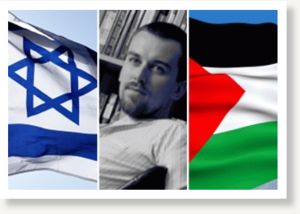 Pro-Palestinian adjunct professor preemptively fired by Brooklyn College, which struggles to explain why
An adjunct political science professor was fired Wednesday by Brooklyn College following complaints by a student and a local politician about his pro-Palestinian political views.
The college maintains the instructor, graduate student Kristofer Petersen-Overton, was let go because he did not have proper credentials to teach a master's level course on Middle East politics. But there's evidence that other graduate students with the same level of experience as Petersen-Overton have had no trouble teaching advanced courses in the department both in the past and the present.
And now a group of Brooklyn College professors are blasting the administration for undermining academic freedom.
Here is what happened:
Petersen-Overton, a political science student at the CUNY Graduate Center in New York, was looking for a course to teach in the spring, and he heard about an opening at Brooklyn College, which is part of the CUNY [City University of New York] system. Petersen-Overton had a B.A. in political science from San Diego State and a masters in development from a university in Denmark. He has
published
several articles about Israel and the Palestinians in academic journals and books. He also previously worked at the Palestinian Center for Human Rights, a Gaza NGO, in 2007-08. He started his studies at CUNY in 2009.
He got the part-time adjunct professor's job at Brooklyn College to teach Middle East politics, a master's level course that is regularly offered in the political science department. That was in late December. The acting chair of the department, who had hired him, asked Petersen-Overton to send him a syllabus to circulate to prospective students.
That's when the trouble began.