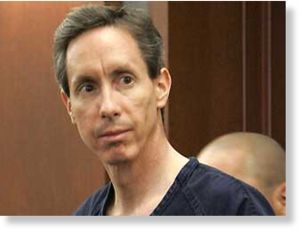 Polygamist sect leader Warren Jeffs may be serving a life-plus-20-year sentence in a Texas prison, but his grip on most of his 10,000 followers doesn't appear to be lessening and some former insiders say he's imposing even more rigid requirements that are roiling the church and splitting its members.
The edicts from Jeffs, head of the Fundamentalist Church of Jesus Christ of Latter Day Saints, form the basis for what he's called the "Holy United Order." An estimated 1,500 men, women and children church members failed to meet the stringent standards by a Jan. 1 deadline, said Willie Jessop, a former FLDS spokesman who no longer reveres Jeffs.
Whether those members were excommunicated outright or have been put on probationary status until they can prove they meet the standards remains unclear, Jessop and others said. Some marriages have been dissolved and families split up as Jeffs works from his prison cell to reshape his church.
Since about mid-November, Jeffs' brother, Lyle Jeffs, has been conducting personal interviews with members to determine their worthiness under the new order, the former church members say.