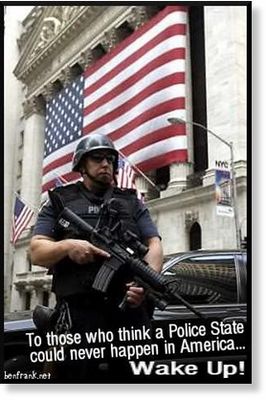 Once again it's time for our annual "Worst Police Misconduct Videos of the Year" reader's poll. Here we post some, but not all, of the over 80 videos associated with claims of police misconduct that we were able to present on our site in 2011. While some of the incidents tied to these videos did not occur in 2011, the videos for those reports weren't released to the public until this year so they are included.
Each video is associated with a number and are listed in no specific order. At the end of the post there is a poll where each visitor may select up to three of the videos that they consider the worst examples of police misconduct caught on video for the year. At the end of the voting period, 11:59pm on Friday, January 6, we will begin tallying the votes and present the five worst videos of the year on the weekend of January 7-8, 2012.
[To take part in the poll visit the Injustice Everywhere site
HERE
.]
If you believe there is a video that we cut from the list that is worse than these, please send us an email through our contact link and we'll add it as a late entry. But remember, it must be a video that was not released to the public before 2011 to qualify. Also, if you wish to change your votes at some point, let us know and we'll see what we can do.
Results from the previous Worst Police Misconduct Video Reader's Polls can be found at the following locations:
Worst Police Misconduct Videos of 2010
and
Worst Police Misconduct Videos of 2009
Be warned, many of these videos are very graphic and should be disturbing to watch, viewer discretion is advised... with that said, here is the list of final candidates: