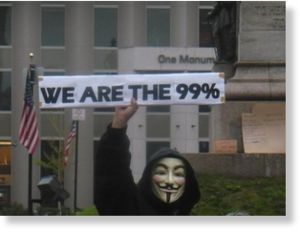 The city is hoping to build on a string of successes in other cities where courts have ruled against attempts by Occupy groups to stay in municipal parks while they protest income inequality and Wall Street excesses.
In its response Friday to the suit filed by Occupy Maine in its attempt to remain in Lincoln Park, Portland's lawyers cite similar Occupy situations in five other cities along with a 1984 case in which the Supreme Court said communities can set "reasonable" limits on protests and free speech in public spaces.
In those five other cases, judges all ruled that city authorities had the right to ban overnight camping in city parks and could evict the Occupy protesters.
Occupy Maine filed its suit Dec. 19 after the city turned down the group's application for a permit to remain in the park. The group's suit argues that the Maine constitution gives the protesters free speech rights that go beyond those spelled out in the federal Constitution.