Voter registration favors Republicans in many key battleground states, the bank's analysis says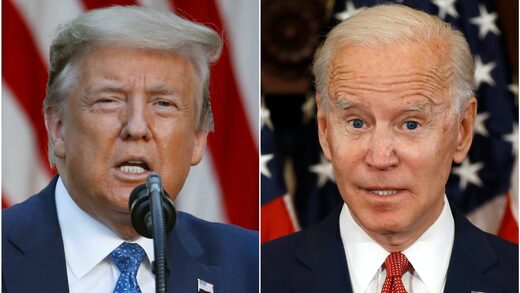 The 2020
presidential race
may be closer than the polls suggest, according to an analysis of voter registration trends by
JPMorgan Chase
.
Changes in the number of voters registered to each of the major parties have proven to be a significant variable in election outcomes in the past, according to strategists at the New York-based bank, which analyzed trends in some of the battleground states that will be crucial to an electoral college victory.
Former Vice President Joe Biden leads President Trump by 9.2 points nationally, according to an average of polls compiled by RealClearPolitics, but his lead is at a tighter 4.9 points in hotly contested states.
Four years ago, former Secretary of State Hillary Clinton also outstripped Trump in national polling and won the popular vote by nearly 3 million, only to lose the electoral college, where she took just 227 votes to Trump's 304.