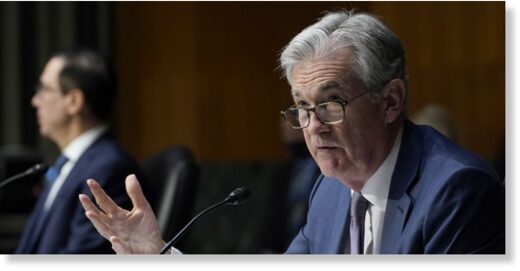 The great financial historian, Charles Kindleberger, pointed out in the 1970s that over several centuries, history showed there was a financial crisis about once every ten years. His observation still holds. In every decade since his classic
Manias, Panics and Crashes
of 1978, such crises have indeed continued to erupt in their turn, in the 1980s, 1990s, 2000s, 2010s, and again in 2020. What could cause the
next
crisis in this long, recurring series? I suggest seven possibilities:
1. What Nobody Sees Coming
A notable headline from 2017 was "Yellen: I Don't See a Financial Crisis Coming in Our Lifetimes." The then-head of the Federal Reserve was right that she didn't see it coming; nonetheless, well within her and our lifetimes, a new financial crisis arrived in 2020, from unexpected causes.
It has been well said that "The riskiest stuff is what you don't see coming." Especially risky is what you don't think is possible, but happens anyway.
About the Global Financial Crisis of 2007-09, a former Vice Chairman of the Federal Reserve candidly observed: "Not only didn't we see it coming," but in the midst of it, "had trouble understanding what was happening." Similarly, "Central banks and regulators failed to see the bust coming, just as they failed to anticipate its potential magnitude," as another top central banking expert wrote.
The next financial crisis could be the same — we may take another blindside hit for a big financial sack.
In his memoir of the 2007-09 crisis, former Secretary of the Treasury Henry Paulson wrote, "We had no choice but to fly by the seat of our pants, making it up as we went along."
If the next financial crisis is again triggered by what we don't see coming, the government reactions will once again be flying by the seat of their pants, making it up as they go along.