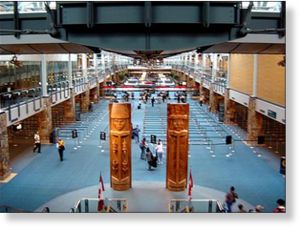 Passengers flying out of Vancouver International Airport for destinations beyond B.C. are going to have to pay more for the privilege starting May 1.
The Vancouver Airport Authority has announced $1.8 billion in upgrades and says it's hiking the airport improvement fee by 33 per cent in order to pay for the work.
The fee will jump from $15 to $20 for people flying outside of B.C., while passengers flying within the province and Yukon region will continue to pay five dollars.