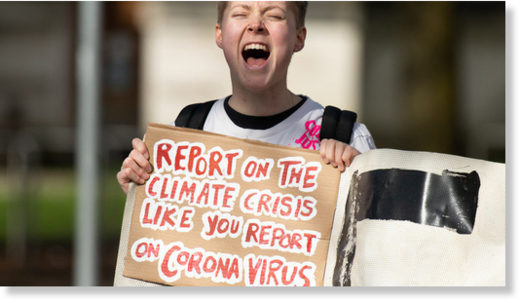 Many hardline environmentalists are overjoyed at the atmosphere of fear that Covid-19 has created; for them, it is an instrument for realising the dream of a society that runs according to climate alarmists' dogma.
"Some believe the pandemic is a once-in-a-generation chance to remake society and build a better future,"
argues
one advocate of climate alarmism.
So, in case you thought that Covid-19 is a global pandemic of catastrophic proportions, think again!