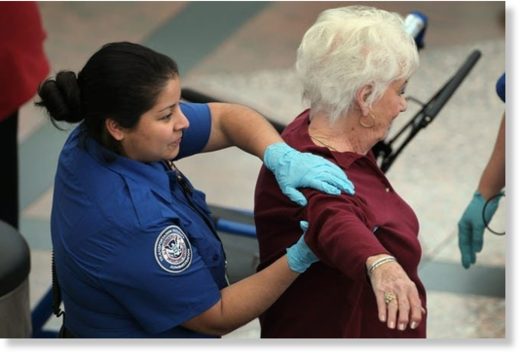 The Rutherford Institute has come to the aid of an elderly Delaware woman who has alleged that Transportation Security Administration (TSA) screeners groped her upper and lower body, including feeling inside the waistband of her pants, during a security screening at Philadelphia's International Airport (PHL) earlier this year.
In a request under Pennsylvania's Right to Know Law, Rutherford Institute attorneys have demanded copies of any video surveillance footage of the incident, which if confirmed, could support a Fourth Amendment-style lawsuit under a recent federal court ruling authorizing citizens to sue for torturous conduct committed by TSA agents.
Institute attorneys point to numerous incidents in which poorly trained TSA agents have subjected elderly travelers to inappropriate touching, excessive searches and aggressive pat downs.
For example, TSA employees reportedly ordered a 95-year-old leukemia patient in a wheelchair to remove her adult diaper so that agents could search her. Ninety-year-old Marian Peterson, also confined to a wheelchair, was pulled out of line for a random security check and according to her son, Joe, TSA agents "groped her. All of her body: her crotch, her breasts and everything else."