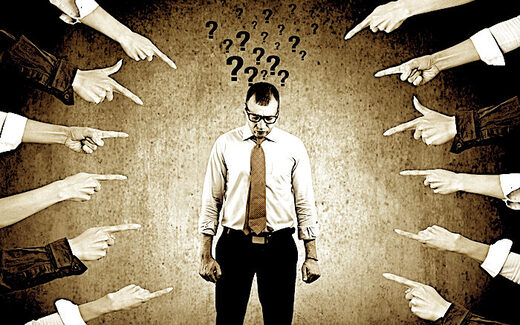 Am I a racist? Are you? People tell me I sort of have to be a racist, it's not really my choice. Today, if you're old, white, from the Midwest, a bit conservative, then you're racist. Maybe you don't say racist things specifically, and maybe you never did anything to disadvantage a black person yourself, but
by original sin, you're part of "
systematic racism.
"
Now maybe your immigrant parents arrived in the U.S. 75 years after slavery, or you as a white racist have trouble finding a privileged job that pays a living wage. No matter, you're still privileged thanks to a system going back 400 years whether you like it or not.
You can't change what you are and people hate you for it. That's the systemic part,
defined
as
"not something that a few people choose to practice. Instead it has been a feature of the social, economic, and political systems in which we all exist."
I'd like to say that was from the news, but in recent days I heard most of that from a close relative, and the rest from a friend of many years, neither of whom want to interact with me anymore. I've been sending one checks since her birthdays were in the single digits. I grew up alongside the other. They have both taken themselves out of my life
because the internet told them I am a racist.