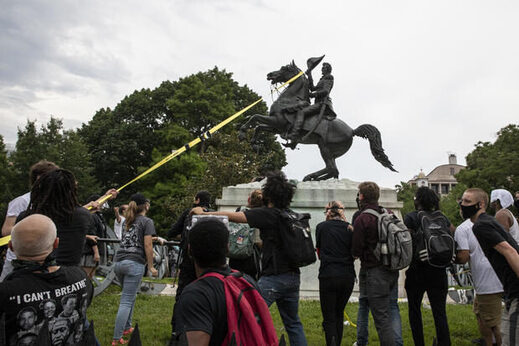 Four men have been charged in federal court for allegedly attempting to
tear down the statue
of former President Andrew Jackson in Lafayette Square in Washington, D.C. on Monday. They have each been charged with destruction of federal property and one has been arrested, the Department of Justice announced Saturday.
Connor Matthew Judd, 20, was taken into custody Friday, according to the DoJ. The other three men, Lee Michael Cantrell, 47, Ryan Lane, 37, and Graham Lloyd, 37, were allegedly seen on video attempting to tear down or damage the statue along with Judd.
Judd is scheduled to appear in court Monday.