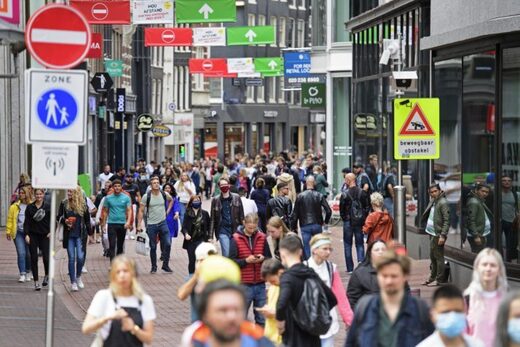 The Dutch government is unyielding on masks.
While Europeans almost everywhere else have been required to wear masks in public places to stop the spread of the coronavirus, they're considered an annoyance in the Netherlands.
"From a medical point of view, there is no evidence of a medical effect of wearing face masks, so we decided not to impose a national obligation," said Dutch Medical Care Minister Tamara van Ark late Wednesday, after a meeting with health experts and mayors.
The meeting comes after the mayors of Amsterdam and Rotterdam called last week for a compulsory mask rule in some busy areas, following a recent rise in the number of infections in those cities.
Van Ark said that cities are free to "experiment with a toolbox of measures," including mandatory masks, if deemed necessary.
The Dutch announcement stands in stark contrast to the growing consensus across Europe that masks should be worn in places where social distancing is difficult. Last week,
Belgium announced plans
to mandate face masks in more public places, and in England they have become compulsory in shops.