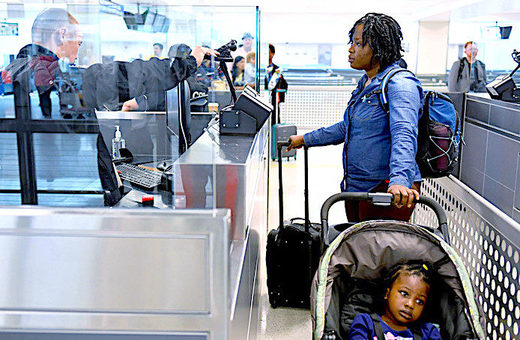 Officials at the Department of Homeland Security said Thursday that they were dropping a proposal that would have required citizens to have their faces scanned when entering or leaving the United States.
Reports this week that U.S. Customs and Border Protection wanted to expand airport facial screening to U.S. citizens drew immediate outcry from privacy advocates and lawmakers, who accused administration officials of reneging on promises that the scans would remain optional for citizens.
Sen. Edward Markey, D-Mass., said Wednesday that he planned to propose legislation to block the CBP from making the change. On Thursday, however, the
CBP said it was withdrawing the proposal.
The agency said in a statement:
"There are no current plans to require U.S. citizens to provide photographs upon entry and exit from the United States. CBP intends to have the planned regulatory action regarding U.S. citizens removed from the unified agenda next time it is published."