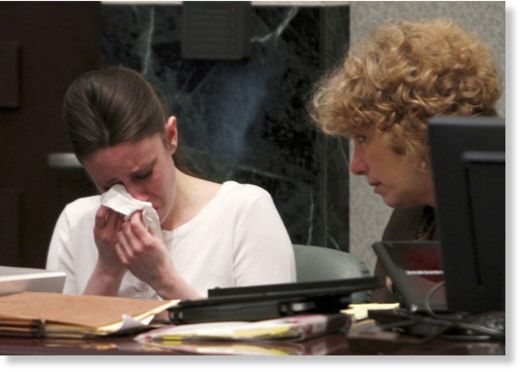 Casey Anthony's alleged crime isn't acceptable to society. We either think she's innocent or label her as 'not one of us.'
The Casey Anthony trial, for the alleged murder of her toddler Caylee Anthony, is chilling and bizarre. It's a mystery that has captured the public's attention ever since the media started covering it in late 2008.
It's irresistible to us because we can't accept the notion that a mother would willingly kill her child out of convenience, so we either think she's innocent or that she's not one of us but a psychopath.
Psychopathy is something else that mystifies and fascinates the public.
Medical science defines it as individuals who don't have the psychological capacity for conscience. They manipulate, lie, and deflect responsibility without batting an eye. They unashamedly gratify their base desires while minimizing their chances of harm. They do things normal people wouldn't think of - like killing your own child to shed some of life's responsibilities.