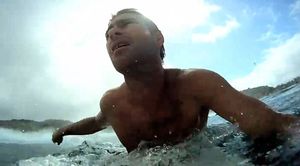 A surfer has died after being dragged under by a wave he was riding off the northern California coast.
Fearless Sion Milosky, 35, died on Wednesday evening, apparently drowning in the wipeout at the famed Mavericks surf break, south of San Francisco.
Friends said the wave 'caught him like an avalanche' and he never came up leaving the close-knit surfing community stunned.