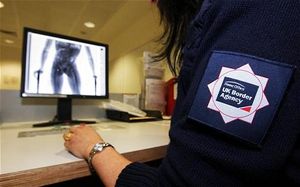 The European Parliament spent £600,000 on six body scanners that were never used because MEPs argued it would be an infringement of privacy.
The body scanners, bought in 2005 at a cost of £100,000 each, are "rotting" in the basement of the building in Brussels and have never been used.
When the scanners, which create an image of a person's nude body, were eventually delivered to the Parliament in the autumn of 2005 MEPs objected to them being used in the building on privacy grounds.
Nikki Sinclair, a British independent MEP, said the Parliament tried to sell the machines but failed to do so.
They are now so old that they are considered to be technically out of date and may be scrapped altogether.